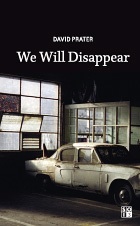 My debut collection of poetry We Will Disappear now has a cover image, a thickness (8mm!) and – an ISBN! I'm dizzy. The cover (left) was taken by yours truly back in 2000 – read more about the background to this picture and the author shot (taken by Sean M Whelan) here. The book will be launched at the Melbourne Writers Festival in August, and the Queensland Poetry Festival in September, 2007. More on that as it comes to hand but the exciting news is that the book now exists, if only for a short time, and copies of it (as well as both Barry Hill and Margie Cronin's books) have arrived at the soi3/papertiger office in Chiang Mai, Thailand. Below are the full publication details, or 'specs', as I like to call them. It doesn't get any more official than this.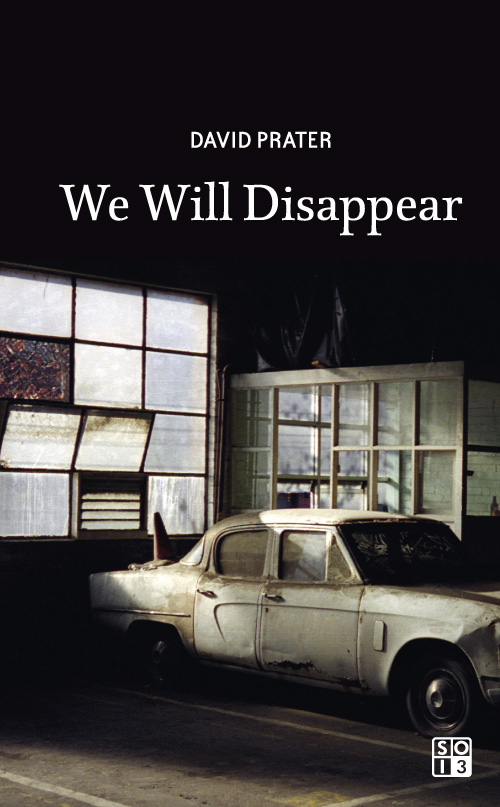 ISBN: 978-0-9579411-5-1
Author: David Prater
Title: We Will Disappear
Series: soi 3 modern poets
Language: English
Publisher: papertiger media inc
Pub date: 01 August 2007
Extent: 84pp
Height: 218mm
Width: 135mm
Thickness: 8mm
Format: Paperback
Distributor: Dennis Jones & Associates
Price: AUD$21.95 (inc. gst); NZD$24.95 (inc. gst)
David Prater is an Australian writer, editor and researcher. Papertiger Media published his first poetry collection,
We Will Disappear
, in 2007 and Vagabond Press published his chapbook
Morgenland
in the same year. In 2013 Puncher and Wattmann published his second full-length poetry collection,
Leaves of Glass
. In 2005 and 2009 he undertook Asialink residencies in Seoul, Republic of Korea. From 2001 to 2012 he was the managing editor of
Cordite Poetry Review
, an online journal of Australian poetry and poetics. In 2011 he undertook post-doctoral research on electronic literature and pedagogy at Blekinge Tekniska Högskola, Karlskrona, as part of the ELMCIP project.
Latest posts by David Prater (see all)